Vancouver Dental Implant expert
Expert in Vancouver Dental Implant,
Our dentists are  ICON in the dental profession. In  partnership with the group of specialists and Super Gp's who are highly skilled and professional, they provide many of the procedures in all aspects of oral care.  They are nationally and internationally recognized for revolutionizing oral  care.
Our Dentists Vancouver teaching cosmetic dentistry and Implant Dentistry. They frequently appeare on national and international  symposiums.
Call for all your Cosmetic and Implant Dentistry.
Check our other location.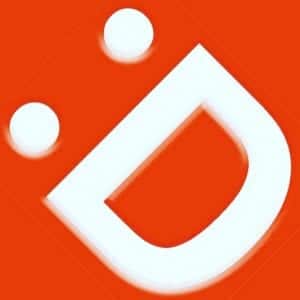 @vancouverDentist @dentistry @
Dental implants offer several advantages:

1. Natural look and comfortable fit. 
Dental implants are designed to look, feel, and function like your natural teeth. In addition, implants give patients the confidence to smile, eat, and engage in social activities without worrying about how they look or if their dentures will fall out.
2. Long-lasting and reliable. 
With proper care and maintenance, implants last as long as conventional restorations on teeth, with predictable outcomes.
3. High success rate. 
Well planned and cared for dental implants generally offer 'survival rates' comparable or better than other teeth replacement options. And, as implant technology and techniques improve, so should their success rate. People in good health have the best chance for successful implants.
4. Improved ability to eat and chew.
Dental implants are anchored in your jaw bone just like natural teeth. Over time they  will help preserve the jaw bone and significantly reduce bone resorption. Replacing missing teeth with implants allow you to chew your food better and speak more clearly.
5. Improved facial and bone features. 
Dental implants preserve natural tooth tissue by avoiding the need to cut down adjacent teeth for conventional bridgework. They also will preserve bone and significantly reduce bone resorption and deterioration that results in loss of jawbone height. Dental implants also help restore your jawbone structure because they reduce the load on the remaining oral structures/teeth and preserve natural tooth tissue and reduce bone resorption and deterioration that results in loss of jawbone height.
Ready for a consultation?

---
Book a FREE consultation with one of our dental implant EXPERT to restore your smile and confidence! 604-438 1555
dentalimplant #dentistry #dentist #dentalimplant ##google #facebook @google @facebook vancouverDentist #DentistVancouver #burnabyDentist #dentistBurnaby #painlessDentist #GentleDentist #bestDentistVancouver #VancouverBestDentist #BurnabyBestDentist #bestDentistBurnaby #olympicVillageDentist #DentistOlympicVillage #OlympicVillageDental #DentistBurnaby #DentalImplant #CosmeticDentist #dentistry #DentistNearme #dentistNearHere #acceptdentalinsurance #dentalbenefit #affordableDentist @vancouverDentist @dentistry @dentalimplant #dentistry #dentist #dentalimplant ##google #facebook @google @facebook vancouverDentist #DentistVancouver #burnabyDentist #dentistBurnaby #painlessDentist #GentleDentist #bestDentistVancouver #VancouverBestDentist #BurnabyBestDentist #bestDentistBurnaby #olympicVillageDentist #DentistOlympicVillage #OlympicVillageDental #DentistBurnaby #DentalImplant #CosmeticDentist #dentistry #DentistNearme #dentistNearHere #acceptdentalinsurance #dentalbenefit #affordableDentist #Dentalimplants #PainlessDentalimplants #bestdentalimplant @bestdentalimplant #affordabledentalimplant @affordabledentalimplant #LowcostDentalimplants #DentalimplantsBurnaby #AffordableDentalimplant #metalfreeDentalimplant #dentist #vancouverDentist #DentistVancouver #burnabyDentist @all-on4 @bestDentalimplnat @vancouverDentalimplant @vancouverbestdentist @hatedenture @cheapdentalimplant @affordabledentalimplant @bestImplantdentist #dentistBurnaby #painlessimplant #bestDentistVancouver #google #facebook @google @facebook #VancouverBestDentist #BurnabyBestDentist #bestDentistBurnaby #olympicVillageDentist #ImplantDentist #Dentalimplant #DentalimplantVancouver @vancouverDentist @dentistry @dentalimplant